Profile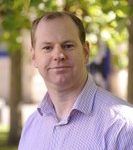 Diarmuid Kenny
Curriculum Vitae
Education:

Dublin City University (DCU) and National University of Ireland, Galways (NUIG)

Qualifications:

BSc, PhD

Work History:

NHS in England, Gothenburg University in Sweden and Cambridge univeristy in England.

Current Job:

Group Leader at Charles River
Favourite thing to do in science: Try out new ideas

About Me: In my day job I look at different proteins. When not looking at proteins, I like to cycle, play boardgames with friends and spend to with my little boy

Read more

I was born and raised in Dublin. About 10 years ago I moved to Sweden for study and work. I live with my wife who is a doctor and my son who is 5 years old. I have an aquarium with about 40 fish and a few plants and currently lots of little snails.

I used to play lots of computer games, but I prefer to play with other people so now I play board games. (I hate monopoly). My top tip for a board game is 'Hey thats my fish'. You play as a penguin catching as many fish as possible. My dad loves it.

Although I can't sing, I do sing in the shower in the morning. It must be quite loud because the neighbours can hear me.

I broke my leg when I was younger so I cannot run very well….I played gaelic football up unitl then.  Now I like to cycle. My aim is to cycle to each fo the 32 counties of Ireland. I probably need to practice a little more before I can do that.

My Work: I work with people trying to discover new drugs to help cure disease. We work with proteins, the main builiding block of every animal, plant or microscopic organism.

Read more

I work with a group of people who look to see how different medicines work and hope to find new medicines that can treat illnesses from the basic cold to other worse illnesses.

Different companies who are making drugs

What I'd do with the money: Books. I believe books are great. While I love the internet, haviung an actual book with great illustrations beats the internet

Read more

I love a great book. I know people use the internet a lot to find information, however I find when I use that I don't spend too long on the same website and I often fell like I waste time 'surfin'. When I have a book I am totally engaged in the contents of.

I particularly like the "how it works" kind of books where they show the inward working of different things. When I was young I used to have a lot of them and I loved looking at the different pictures. I think it is what inspired me to become a scientist.

I think having books with great illustrations can really help engage people in subject, whether its astronomy to oceonography.

As such, I would invest in illsitration books.
My Interview

How would you describe yourself in 3 words?

inquisitive, stubborn, engaged

Who is your favourite singer or band?

Old school rock like AC/DC

What's your favourite food?

Mexican

What is the most fun thing you've done?

Traveled around Sri Lanka for 1 month

What did you want to be after you left school?

A Research Scientist (or a figher pilot)

Were you ever in trouble at school?

not really

What was your favourite subject at school?

Biology and History

What's the best thing you've done as a scientist?

Developed new methods that other scientist now use

What or who inspired you to become a scientist?

Marie Curie and Rosalind Franklin

If you weren't a scientist, what would you be?

Baker

If you had 3 wishes for yourself what would they be? - be honest!

More time with my family, See more of the world & have a pet dog

Tell us a joke.

An Atom walks into the lost and found and says " I think lost an electron". The person at the counters asks "are you sure", the atom says "yes, Im positive"
My profile link:
https://drugn19.imascientist.ie/profile/diarmuidkenny/
---
---